5th Grade Graduation Party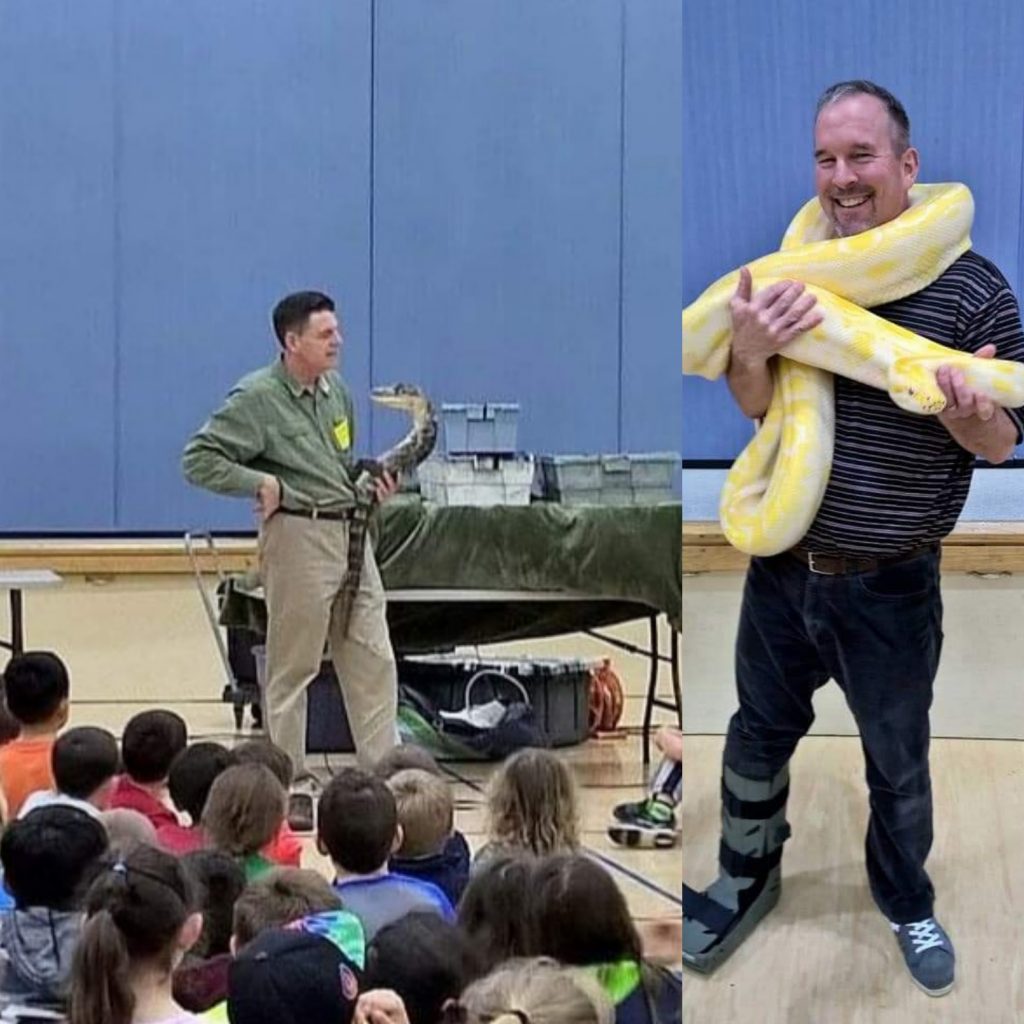 Date: Monday, June 14th
Time: 6:30 – 8pm. Rain or Shine.
Location: Stillwater Elementary Playground – this is an outdoor only event
What: An opportunity for the 5th grade students to come together, while being socially distanced, and celebrate their last year at Stillwater. The Reptile Man will be putting on a show at 7pm, the playground will be open, and we will have yummy treats for the students to enjoy.
Who: Due to the ongoing pandemic we will only be inviting the 5th grade graduate. This is a drop-off recommended event. If needed, a parent or guardian can accompany the 5th grade graduate, but please no siblings or extended family. We appreciate this isn't easy for everyone but we want to focus on the best possible experience for our 5th graders.
What can I do to help: There will be lots of opportunities for all families to help. Here is the volunteer sign-up. We'll also be looking for some tables and tents (email racheldelcarmen@gmail.com if you have tables and tents we can borrow). And please see our updated sign-up for monetary donation opportunities. This is a parent funded event, with a small grant from the Stillwater PTSA, donations are still needed!! https://signup.com/go/wGgSGMw Any help you can offer will be appreciated.
Cost: FREE! There is not a set entry fee to the party but donations are still needed to cover the cost. Please follow-up the signup genius link mentioned above if you can help!
What to Bring: Since we have vulnerable families in our community, school and grade we will be asking that all in attendance wear a mask regardless of vaccination status. Your understanding is appreciated. If you're not comfortable wearing a mask we ask that you utilize the drop-off option. You will also want to bring something to sit on during the Reptile Man show, your yearbook, and we highly recommend eating dinner before the party.
Please note, 5th grade students in attendance will need to sign in and out of the event with a parent/guardian whether or not the student is dropped off or accompanied. We'll be collecting email and phone #s. We have an online pre-registration to help expedite entry.
If you have questions/concerns please email racheldelcarmen@gmail.com
**Please note this event is not connected with Stillwater Elementary or the Riverview District. This event is presented by 5th Grade families and Supported by Stillwater PTSA.**