Fundraising Did You Know?
Below is a list of year-round fundraising items.

BOX TOPS FOR EDUCATION
www.boxtops4education.com
Each Box Top is worth 10c! New this year, Box Tops is going Digital! Download their app to scan receipts after buying qualified products. And the best part, the app has great bonus box tops. Once you get your confirmation, send it to boxtops@stillwaterptsa.org to give your child's class credit for the contest. There are still some products with printed box tops, so continue to send those in! No need to cut them perfectly or worry about the expiration date. Put them in a baggie with your teacher's name and send them to school. Check our Facebook group, monthly newsletter and Box Tops bulletin board for updates on the Box Tops monthly and yearly contest.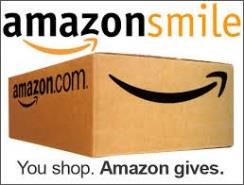 AMAZON SMILE
www.smile.amazon.com
If you are an Amazon shopper, switch to the website www.smile.amazon.com. You get the same great deals but support the school with a 0.5% donation. Please choose "Stillwater Elementary PTSA" when selecting your charity.
FRED MEYER COMMUNITY REWARDS
https://www.fredmeyer.com/account/communityrewards/
Sign-up for the community rewards program by linking your Fred Meyer rewards card to Stillwater Elementary PTSA. Every time you shop and use your reward card you'll be helping the PTSA earn a donation!
COCA-COLA GIVE
https://us.coca-cola.com/give/
To redeem the codes yourself, click on "Donate to your local school". Enter 98014 in the search bar and select Stillwater in the drop down menu. You can also save your caps and codes from participating Coke Products and turn them into the school. Stillwater earns about 5c for each cap redeemed.
Stillwater PTSA is a 501(c)3, so if your company does corporate matching please don't forget to submit your donations. In July we have a prize drawing for every corporate matching donation we received with a name attached during the school year, the winner will receive a $100 Amazon gift card. We received over $9,000 in corporate matching funds last year, thank you!
Download the EVERY PENNY COUNTS flyer