Day of Hawk Walk Details: What to wear, What time, and more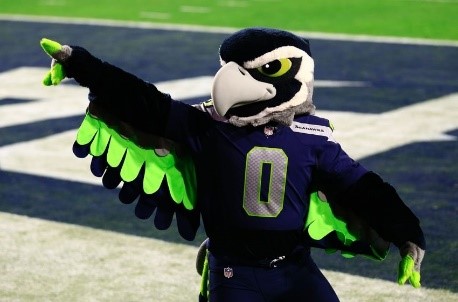 WHEN: Wednesday, March 27th at 2PM on the Stillwater Track
All students will head out to the Stillwater Track at 2:00 PM for a Kick Off Celebration with Blitz, sponsored by My Fair Lady Skincare! Each class will be selecting 2 students to be apart of the Kick Off Celebration. ***Please note: Blitz is a guest at our school, and whether or not you are a Seahawks fan, everyone needs to display the Hawk Mindset when interacting with him!***
WHAT TO WEAR: Come dressed in the color theme per grade OR in your Seahawks gear, whatever you prefer!
K – Orange
1st – Yellow
2nd – Green
3rd – Red
4th – Blue
5th – Black
Also, please ensure your students have their walking shoes on!
OTHER DETAILS:
The PTSA will have several water stations set-up and will also be passing out treats to all students around 3:15 PM when the Hawk Walk ends.
The Hawk Walk will be happening rain or shine! So check the weather and dress appropriately. But everyone think happy sunshine thoughts!

We'll have music and an MC and the kids will have a BLAST walking/running the track to show off their Hawk Pride as an entire school.
Reminder that all donations are due by 4 PM on March 27th to count towards prize totals. There are class, top earner and school wide prize incentives!!!
Click here to DONATE ONLINE, to learn about the PTSA and what we raise money for or to find out more about the prizes.

Print This Page