January 2018 Featured Volunteer of the Month: Rebecca Manjarrez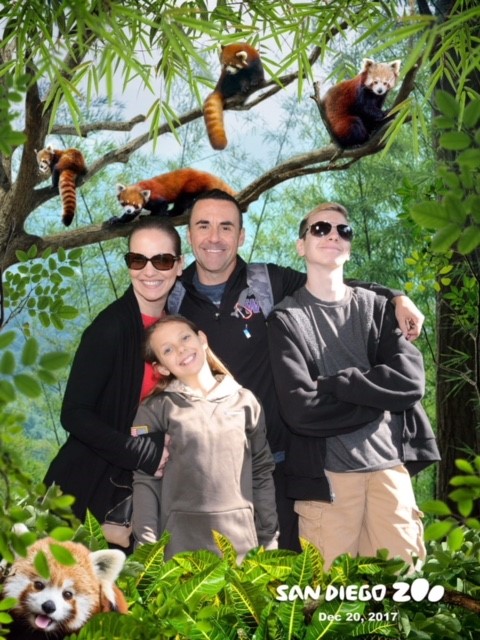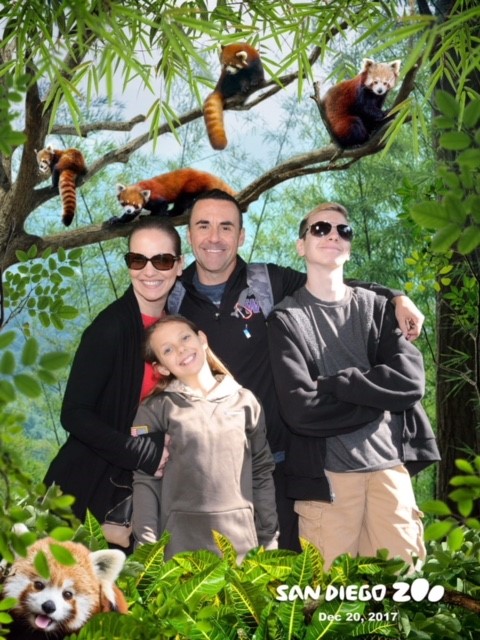 Congratulations to our January Featured Volunteer of the Month Rebecca Manjarrez!
Rebecca was nominated by Shelly Campbell and Monique Linz and voted on by the Executive PTSA board as our Volunteer of the Month.
Here is what Shelly and Monique had to say in their nominations:
Shelly: I feel Rebecca Manjarrez deserves to be our volunteer of the month! She is awesome in our co-communications chair position! Not only does she manage our FB page daily, she puts together our monthly newsletter, creates our awesome directory along with coordinating the sponsors, works on survey's, e-flashes, and has created information videos to share. On top of all of that, she volunteers at our PTSA events! High Fives for Rebecca!
Monique – Rebecca is constantly helping out, hard worker and dedicated to PTSA. She often misses work to be a part of events. She went out of her way to make the video for "no parking" on the streets and is always helping me out with events on the public discussion boards and PTSA site. Thank you Rebecca!!!
Rebecca and her husband Tony have a daughter named Aaliyah that is in 4th grade and a son at Cedarcrest HS named Brenden that is in 11th grade!
She is on the PTSA board and is currently in the role as Co-Communications. She has been at Stillwater for about 6 years but didn't really know how she could volunteer working full time. About 3 years ago, her friend Lindsey convinced her that she could help with some stuff from home like the newsletter or the directory and her volunteering has evolved from there. Her kids might not see her at school on the daily, but they know she does what she can behind the scenes to make Stillwater a better place.
Rebecca has been working at a company called NorthStar (leading demolition and abatement contractor in the country) for almost 11 years! She doesn't get to have fun demolishing things, but she manages all of the contracts, insurance and project controls for the Pacific Northwest offices, Federal division and California.
When Rebecca is not volunteering, she loves educating people through my Beautycounter business. She also loves helping my husband grow his side business with Amplify Speed Clinic (something he does in addition to being a school teacher and coach). She LOVES traveling or socializing. Rebecca is always planning the next getaway or social event at her home because she loves getting people together to have fun and celebrate each and every day we have on this planet!
Rebecca's favorite thing to volunteer for is our evening events and greeting people at the door to give will call tickets or as a cashier. She loves seeing all the kids walking in with their parents SO excited for whatever event the PTSA has planned that night. There's this little twinkle. Even if the parents are exhausted, it's hard not to catch on to that excitement at the latest fun event.
Rebecca told me that she just realized recently that next year will be her last year at Stillwater and it really makes her want to make the most of the last elementary school year her child has. She wants to make sure she puts as much extra time in to volunteer as she can! When her son was in school she always just told herself "you work full time, there's nothing you can do to help" so she never volunteered. Now she realizes there is so much she can do for the PTSA and the school, she just needed to figure out how much she could give and just go for it. She always worried she wouldn't belong in that "group". What she discovered was that she's found some amazing friends in the PTSA ladies and volunteers while they plan events, activities and fundraisers for Stillwater. She hopes that if you feel like maybe you can give an hour or two a month that you reach out to one of the leadership team members to let them know you can do it! You have no idea how wonderful it is to know we have everyone's support here at Stillwater!
Thank you Rebecca, for all the things you have done for Stillwater and the PTSA. When you see Rebecca at our next event, make sure to congratulate her and thank her for all she does for Stillwater Elementary.
Zoe Anderson was also nominated for VOM by Shelley Heinson and Jack Madigan was nominated by Rebecca Manjarrez. Thank you to all our volunteers!

Print This Page