Stillwater PTSA General Membership Meeting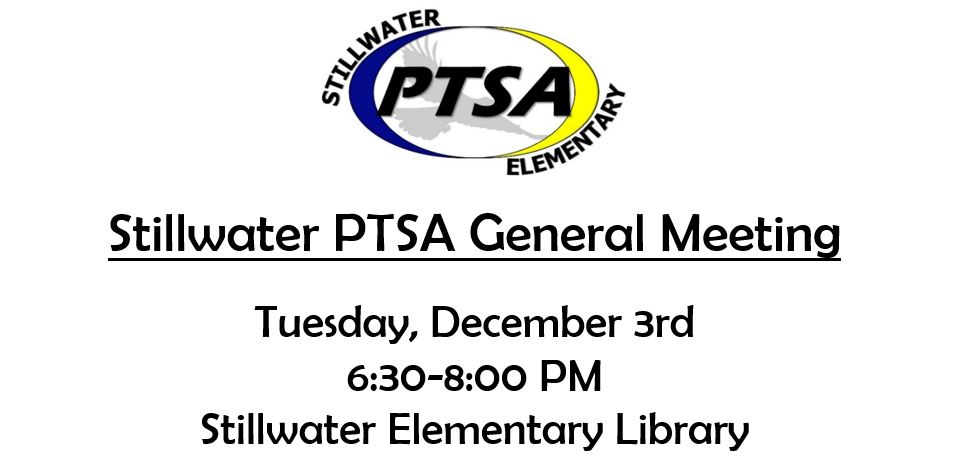 Stillwater PTSA General Meeting
Tuesday, December 3rd
6:30-8:00 PM
Stillwater Elementary Library
Join us for our first PTSA General Meeting of the year!
Riverview School district Superintendent, Dr. Anthony Smith will be our guest speaker!
He will be sharing the importance of 2020 Bond and how it directly affects Stillwater Elementary and our local schools.
We will be voting in the nominating committee and
changes to our 2019/20 budget. Our membership, volunteer, and advocacy chairs will be providing important updates.
Attend for a chance to win vintage spiritwear and other fun items!
We will kick off the meeting at 6:30 PM
with drinks & treats!
Everyone is Welcome!!*
Including littles!
*You do not need to be a PTSA Member to attend the meeting, anyone can come! However, only a PTSA member can vote. Thank you!

Print This Page