2020-2021 Reflections Art Contest – I Matter Because…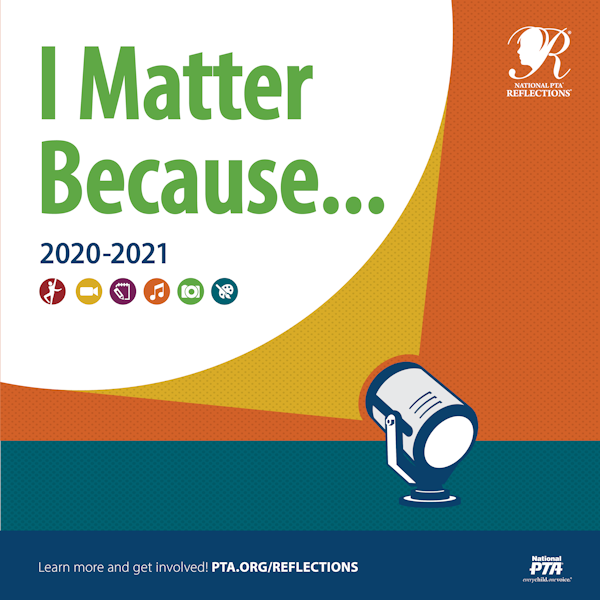 The 2020-2021 PTA Reflections Art Contest information has been released. This year's theme is I Matter Because… Please visit the WSPTA website for rules and information.
Art pieces will be due at Stillwater the beginning of November, additional details to come soon. Please review the rules posted by the WSPTA, artwork that does not comply with the guidelines are not eligible to advance.* Any questions, reach out to reflections@stillwaterptsa.org.
*Levels of the contest:
1) Stillwater PTSA
2) Riverview PTSA Council
3) Washington State PTA
4) National PTA
A set number of pieces can advance from each level to the next (it differs between the levels), the pieces selected to advance to the next level are dependent upon judges scoring.