STILLWATER HAWK WALK 2022!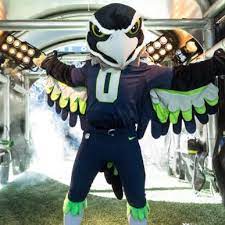 Stillwater Hawks PTSA Hawk Walk Information
When: Wednesday, May 26th! Kick off celebration at 10am with Blitz sponsored by The Lewis Family!
Where: Stillwater Playground/Track
Who: All Stillwater Hawks
What: The Hawk Walk is a 100% Donation Based Fundraiser! All profits go directly to the PTSA to benefit our students and school.
Goal: The suggested minimum fundraising goal per student is $25. The school goal is $8,000! We can do it! We made over $29,000 at our Hop A Thon!
Prizes!!!!
Every classroom has been assigned a class goal based off of the number of kids in each class. Please see reverse side for your student(s) classroom goal or visit http://stillwaterptsa.org/hawkwalk/. Every class that reaches their goal will receive a wrist pedometer!
The top two earners in each grade will be invited to Pizza Lunch with the Principal event!
The top 2 earners in each grade AND 6 Wild Card Winners (1 in each grade, randomly selected from a pool of students who fundraise) will earn a spot to compete in a fun relay at the spirit assembly on June 1st!!! Grades K & 1 will Running in between cones, grades 2 and 3 will be doing a three-legged race, 4 and 5 will be spinning on bats and running to the end. Each team member will be running down and build part of a cup tower that eventually the 5th grader will have to knock down to win! If a top earner or wild card winner does not want to compete in the relay, they can choose a friend to do it for them.
Every student that raises $25 or more, which is the suggested minimum, will be entered into a drawing on June 3rd to win fun prizes.
And last but certainly not least…if the school hits the $8,000 goal, Mr. Madigan and five other staff will challenge six randomly selected students to a battle of PIN HEAD! What will happen is the students will face off with their fellow students in a game of chance. One student will start and pick a random balloon either filled with water or mystery substance. A volunteer will then place the balloon on the kids head to POP it and reveal what it is. If it's the mystery substance, the student covered in the mystery substance loses and the winner of that battle moves on to the next kid. This keeps going through all six kids till we have a winner of the students! This brief explanation may cause some questions but we will have a video demonstration coming soon. The five staff members and Mr. Madigan will then battle it out for a staff winner. Once we have one person from the Staff Team and one from the Student Team, they will then go head-to-head. Winner gets to pour a mystery bucket of something over the other ones head! Permission slips will be posted to our website and Facebook group after May 26th if we hit our goal! Six winners will be announced on May 31st – parents will then need to confirm their child's participation (as long as the school achieves the $8,000 goal).
Important Logistics:
Fundraising envelopes (and online donations) can be turned in any time before May 26th. Any donations received AFTER 4:00 PM on May 26th will not be counted towards the prize totals.
Envelopes will not be given back to the students once they are turned in, so make sure your donations are complete or you will have to send in any additional donations in a regular envelope marked with your child's name, teacher, and grade.
Please check our Facebook group daily starting May 20th to see the progress of classroom goals and the overall school goal. You can find our group on Facebook under the name Stillwater Elementary PTSA.
While corporate matching is an integral part of our fundraising strategy plan, because we do not receive the matching funds until well after the event is over, we do not count promised corporate matching funds towards the Hawk Walk. However, we do have a prize drawing in June for every corporate matching donation we received with a name attached during the current school year, the family associated to the winning corporate match will receive a $100 Visa gift card.
When your sponsors ask what the donations will be used for, you can use the information below to tell them about all the activities that the PTSA provides to Stillwater. A full breakdown of our budget and fundraising strategy can also be found online on our website at http://stillwaterptsa.org/ptsa-budget/. Here are just some of the programs we support:
*  School/Staff Grants             *  Field Trip Stipends for ALL Grades          *  Field Day
*  Library, PE and Music         *  All Arts Day                                                    * Playground Updates
*  Family Fun Nights                *  Art Docent                                                      * Staff Appreciation
*  PBIS                                         * Assemblies