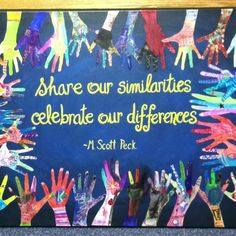 As we reported back in January, Multicultural Night is a new event this year and will occur on Thursday, March 23rd from 6 – 8 pm. MARK YOUR CALENDARS!!!
This event is a collaboration between Stillwater staff, the PTSA and the Stillwater community. Each classroom has been assigned a country (except K paired up) and they will be working hard over the next month to transform their classroom into that country for the event. The PTSA will have passports and a map available for attendees to navigate their trek around the world. Students will be asked to work a station in their classroom for a short period of time, but then be encouraged to visit other countries/classrooms.
Classroom planning for this event has begun and students are not only excited to learn more about the country they have been assigned to represent but also visit other countries that evening and broaden their cultural awareness. Classes will have a display, bite size food samples and some sort of experience – craft, song or dance.
Here are the country assignments per class:
Argentina: Epps
Australia: Keefe
Brazil: Hund
China: Anderson
Denmark: Morman
England: Fridenvalds
Germany: Crouch
Kenya: Liljegren
India: Heinson
Ireland: Materi/Dice
Italy: Sprague/Rogers
Japan: Marchel
Mexico: Arnold
Norway: Skaug
Russia: Farnworth/Hinton
Scotland: Olson
Thailand: Craig
What do YOU need to do now? Be on the lookout for classroom supply needs to come out from your teacher or lead volunteer by March 3rd. Every class is making their plan for what they want to do, which will generate a list of supply needs. From there, the teachers or lead volunteer will be reaching out to the parents of the classroom. Shortly to follow that initial e-mail, will be volunteer assignments for that night. As mentioned above, students will need to work a station in their classroom for a short period of time. The class might even choose to do a song or dance on the stage! How fun!
If you have any questions please reach out to myself, Melinda Smith or Karen Wright. Thank you!
Lindsey Tolson
Stillwater PTSA President